Ensemble, changeons le monde avec Healy
Nous surveillons en permanence la menace de la COVID-19 (coronavirus) très étroitement, en respectant les instructions des autorités officielles et de l'Organisation mondiale de la santé, et en évaluant l'impact potentiel de la pandémie sur notre activité à travers le monde. Compte tenu de ces circonstances, nous avons annulé l'ensemble des tournées de présentation à travers le monde jusqu'à plus ample informé. Pour maintenir le cycle des réunions, nous avons maintenu toutes les réunions de présentation et les réunions de membres programmées en ligne, afin que vous puissiez recevoir les mêmes informations et les mêmes bénéfices, par exemple les promotions, qu'avec des réunions en présentiel.
Rencontres des membres Healy World
Speaker:
Carsten Lange – Global Master Distributor
Georg Döller – Healy World Senior President
Marcin Baumgart – Healy World Vice President
Chrisjan Peters – Healy World Senior Director
Volkan Kurt – Healy World Vice President
Language: German
Time: 2:30 – 3:30 Uhr Training
Time: 4:00 – 5:30 Uhr Presentation
19/05/2020 Healy World Update Call for all Healy Member
Speaker:
Dirc Zahlmann – Global Master Distributor
Carsten Lange – Global Master Distributor
Language: English
Central European time: 6:00 PM
22/05/2020 Healy World Frequency Friday USA
Speaker:
Marcus Schmieke – Founder and Owner
Frank Deyle – Head of Sales Europe Healy World
Carsten Lange – Vice President Healy World
Michael Danz – Ing. BW TimeWaver
Rick Fleshman – General Manager Healy World
Jim Britt – Top Leader USA
Language: English
Central European Time: 6:00 PM
Pacific Standard Time: 9:00 AM
Mountain Standard Time : 10:00 AM
Central Standard Time: 11:00 AM
Eeastern Standard Time: 12:00 PM
Healy World Online Events
Ensemble, changeons le monde avec Healy
Lancez votre activité sur le marché de la santé
La distribution internationale de Healy commence maintenant ! Faites partie de notre équipe exceptionnelle et hautement qualifiée.
Nous vous offrons des perspectives lucratives de gagner à la fois un revenu principal et un revenu supplémentaire.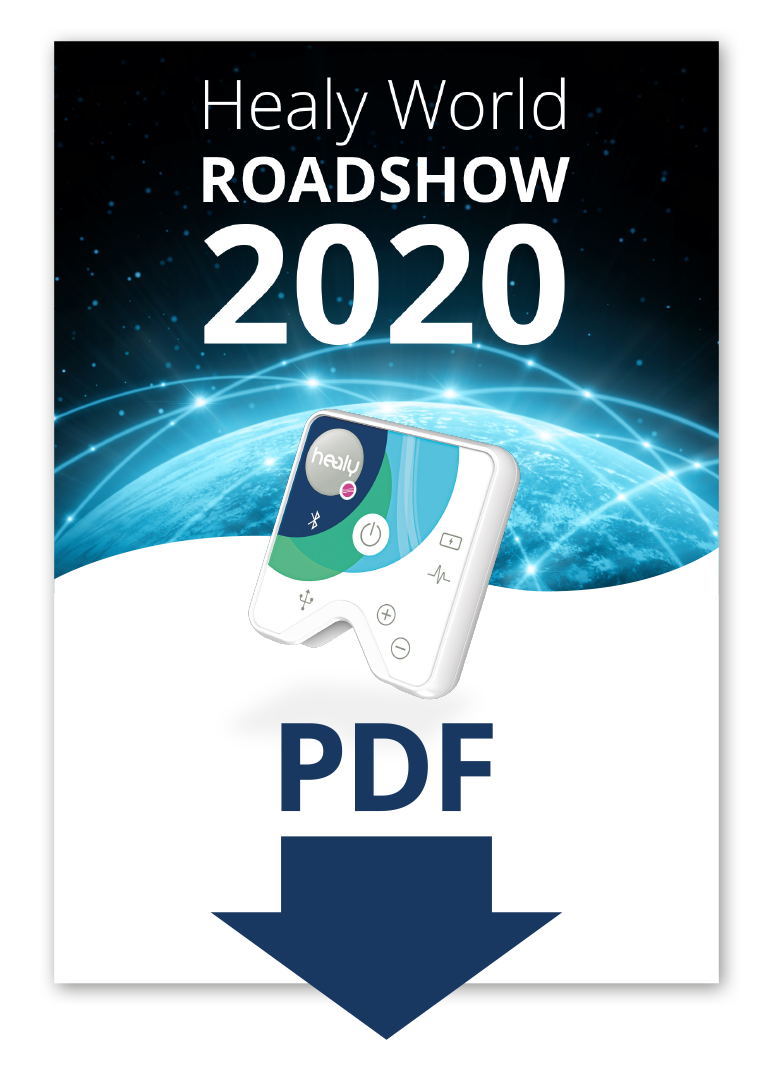 Healy est votre ticket d'entrée pour l'avenir de la vente sur les réseaux sociaux ! Faites partie de notre belle histoire ! Demandez des informations complémentaires et faites-nous savoir si vous assisterez à l'un des événements de notre tournée de présentation.
COMPLÉTEZ LE FORMULAIRE DÈS AUJOURD'HUI !
Complétez et appuyez sur « Envoyer » !
ENTRÉE LIBRE
Des rafraîchissements seront servis pendant la pause.

Avertissements:
Les programmes Individualized Microcurrent Frequency (IMF) de Healy ne sont pas des applications médicales. Ils ne sont pas destinés à soigner, traiter, atténuer, diagnostiquer ou prévenir des maladies, n'ont pas été testés par un organisme homologué et ne font pas partie d'une procédure d'évaluation de la conformité en vertu des réglementations MDD/MDR. Les informations du présent site ont uniquement pour objet de fournir des références et des connaissances. Elles ne doivent pas servir en remplacement d'un avis, diagnostic ou traitement médical professionnel. Vous devez toujours demander un avis de ce type auprès d'un professionnel de santé qualifié.
Bien qu'Healy World essaie de maintenir à jour les informations contenues dans ces pages, il n'existe aucune garantie quant à la précision, la pertinence ou l'actualité de celles-ci. Healy World n'est pas responsable des pertes ou des dommages résultants de l'utilisation d'informations contenues dans ces pages. Toutes les informations sont présentées « en l'état » et la responsabilité de leur interprétation et de leur utilisation incombe exclusivement à l'utilisateur.
Healy World n'approuve pas et n'assume aucune responsabilité pour le contenu d'autres sites Internet liés à celui-ci ou provenant de celui-ci.
Healy World, sur les conseils de son conseil consultatif médical, autorise uniquement ses membres à formuler des revendications qui sont contenues dans les matériels de la société destinés à une distribution publique. Veuillez contacter la société concernant toute revendication sur laquelle vous avez des questions.