Endre verden sammen med Healy
Vi overvåker situasjonen rundt koronavirus (covid-19) kontinuerlig, med veiledning fra ansvarlige myndigheter og Verdens helseorganisasjon, og vurderer potensiell innvirkning på virksomheten vår rundt om i verden. På grunn av disse omstendighetene har vi inntil videre avlyst alle våre fysiske roadshow-arrangementer over hele verden. For å holde møtesyklusen i gang, vil vi holde alle planlagte roadshow-arrangementer og medlemsmøter på nettet, slik at du får den samme informasjonen og fordelene (f.eks. kampanjer) som på direktemøtene.
Speaker:
Carsten Lange – Global Master Distributor
Georg Döller – Healy World Senior President
Marcin Baumgart – Healy World Vice President
Chrisjan Peters – Healy World Senior Director
Volkan Kurt – Healy World Vice President
Language: German
Time: 2:30 – 3:30 Uhr Training
Time: 4:00 – 5:30 Uhr Presentation
19/05/2020 Healy World Update Call for all Healy Member
Speaker:
Dirc Zahlmann – Global Master Distributor
Carsten Lange – Global Master Distributor
Language: English
Central European time: 6:00 PM
22/05/2020 Healy World Frequency Friday USA
Speaker:
Marcus Schmieke – Founder and Owner
Frank Deyle – Head of Sales Europe Healy World
Carsten Lange – Vice President Healy World
Michael Danz – Ing. BW TimeWaver
Rick Fleshman – General Manager Healy World
Jim Britt – Top Leader USA
Language: English
Central European Time: 6:00 PM
Pacific Standard Time: 9:00 AM
Mountain Standard Time : 10:00 AM
Central Standard Time: 11:00 AM
Eeastern Standard Time: 12:00 PM
Healy World Online Events
Endre verden sammen med Healy
Start din virksomhet i helsemarkedet
Internasjonal distribusjon av Healy starter nå! Bli en del av vårt unike og høyt kvalifiserte team.
Vi tilbyr deg potensielle lukrative muligheter til inntekt både på deltid og heltid.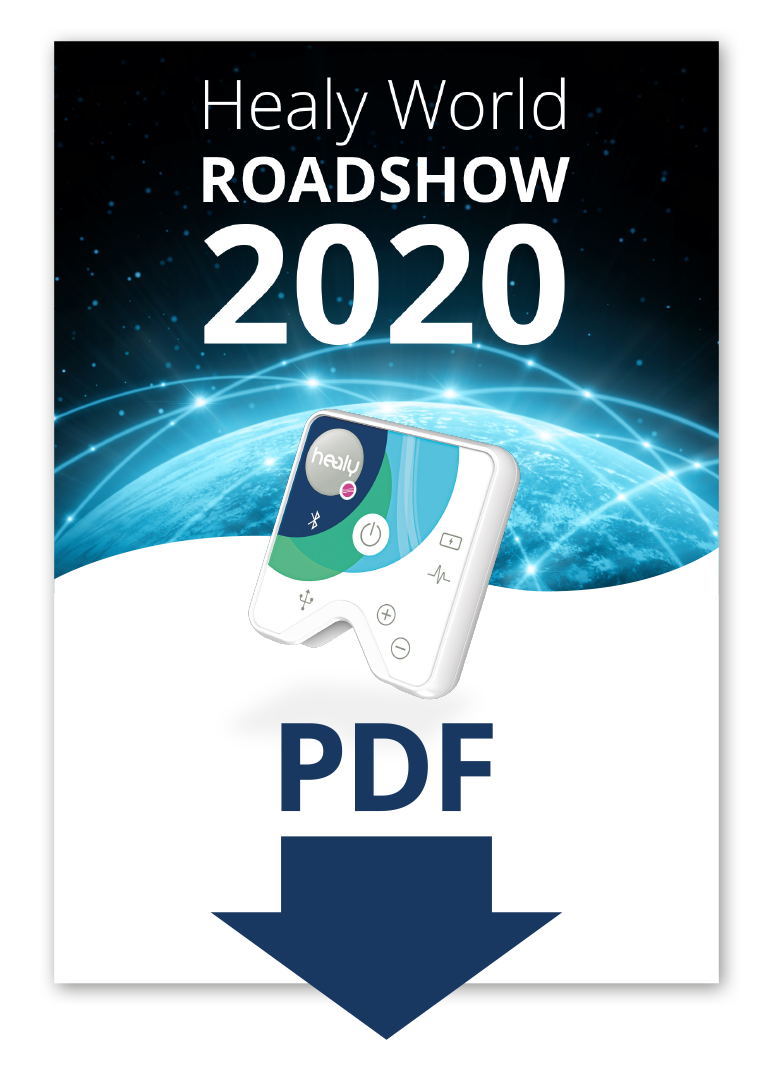 Healy er din billett til den verdensomspennende fremtiden for sosialsalg. Bli en del av vår unike suksesshistorie! Be om mer informasjon og gi oss beskjed hvis du deltar på et roadshow-arrangement.
GRATIS ADGANG
Forfriskninger serveres i pausen.

Merknader:  
Healy Individualized Microcurrent Frequency (IMF)-programmer er ikke medisinsk utstyr. De er ikke ment for å helbrede, behandle, diagnostisere eller forebygge sykdom, har ikke blitt testet av et teknisk kontrollorgan og er ikke underlagt en samsvarsvurderingsprosedyre i samsvar med MDD/MDR. Informasjonen på disse sidene er kun ment til referanse- og opplæringsformål. Det skal ikke behandles som en erstatning for profesjonell medisinsk rådgivning, diagnose eller behandling. Du bør alltid søke slike råd fra en kvalifisert medisinsk fagperson.
Selv om Healy World arbeider iherdig med å holde informasjonen på disse sidene oppdatert, kan det ikke gis noen garantier med hensyn til dens nøyaktighet, egnethet eller aktualitet. Healy World er ikke ansvarlig for tap eller skade som følge av bruk av informasjonen som er gitt på disse sidene. All informasjon presenteres på et «uten ansvar for mulige feil eller mangler» -basis, og ansvaret for tolkningen og bruken av dem ligger bare hos brukeren.
Healy World verken støtter eller påtar seg ansvar for innhold på tredjeparts nettsteder som er koblet til dette nettstedet.
Healy World, under rådgivning av sitt medisinske rådgivningspanel, tillater kun at dets medlemmer kommer med påstander som er inneholdt i selskapsmateriell beregnet på offentlig distribusjon. Vi ber deg om å ta kontakt med selskapet vedrørende eventuelle påstander du har spørsmål om.