Verander de wereld samen met Healy
We houden de dreiging van het coronavirus (Covid-19) constant goed in de gaten, met advies van officiële instanties en de World Health Organization en beoordelen de potentiële impact op ons bedrijf over de hele wereld. Als gevolg van deze omstandigheden hebben we voorlopig alle roadshows over de hele wereld geannuleerd. Om elkaar te blijven ontmoeten zullen we alle geplande roadshows en de ledenbijeenkomsten on-line houden. Je zult dus dezelfde informatie en voordelen ontvangen zoals bijv. speciale acties, net zoals op de live-bijeenkomsten.
Healy World Members' Meetings
Speaker:
Carsten Lange – Global Master Distributor
Georg Döller – Healy World Senior President
Marcin Baumgart – Healy World Vice President
Chrisjan Peters – Healy World Senior Director
Volkan Kurt – Healy World Vice President
Language: German
Time: 2:30 – 3:30 Uhr Training
Time: 4:00 – 5:30 Uhr Presentation
19/05/2020 Healy World Update Call for all Healy Member
Speaker:
Dirc Zahlmann – Global Master Distributor
Carsten Lange – Global Master Distributor
Language: English
Central European time: 6:00 PM
22/05/2020 Healy World Frequency Friday USA
Speaker:
Marcus Schmieke – Founder and Owner
Frank Deyle – Head of Sales Europe Healy World
Carsten Lange – Vice President Healy World
Michael Danz – Ing. BW TimeWaver
Rick Fleshman – General Manager Healy World
Jim Britt – Top Leader USA
Language: English
Central European Time: 6:00 PM
Pacific Standard Time: 9:00 AM
Mountain Standard Time : 10:00 AM
Central Standard Time: 11:00 AM
Eeastern Standard Time: 12:00 PM
Healy World Online Events
Verander de wereld samen met Healy
Begin je onderneming in de gezondheidszorgmarkt
De internationale distributie van de Healy gaat nu van start! Wordt onderdeel van ons unieke en uiterst goed gekwalificeerde team.
We bieden je lucratieve mogelijkheden voor zowel een extra als een primair inkomen.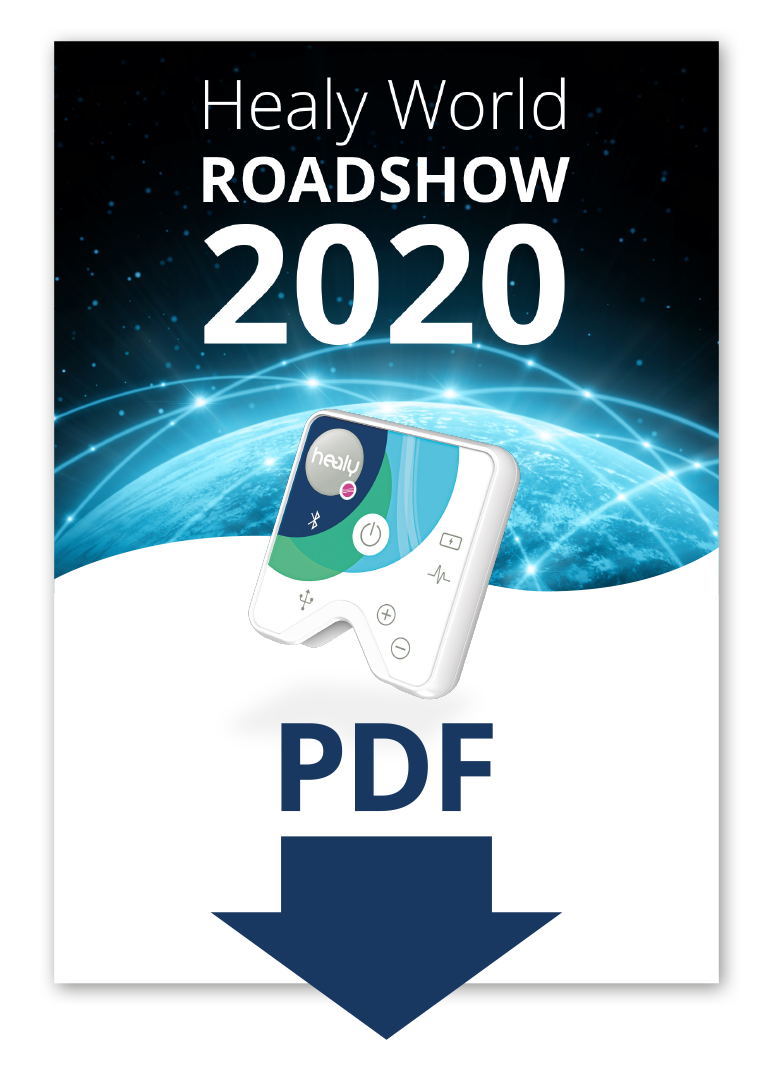 Healy is je kaartje naar de wereldwijde toekomst van social selling. Wordt onderdeel van ons uniek succesverhaal! Vraag meer informatie aan en laat ons weten of je deelneemt aan een van de roadshows.
VUL HET FORMULIER VANDAAG NOG IN!
Vul in en druk op 'verzenden'!
GRATIS TOEGANG
Tijdens de pauze wordt een versnapering geserveerd.

Opmerkingen:  
De Individualized Microcurrent Frequency (IMF)-programma's van de Healy zijn geen medische applicaties. Deze zijn niet bedoeld om ziekten te genezen, te behandelen, te verlichten, te diagnosticeren of te voorkomen, ze zijn niet getest door een aangemelde instantie en maken geen deel uit van een conformiteitsbeoordelingsprocedure overeenkomstig de MDD/MDR. De informatie op deze pagina's is alleen bedoeld voor referentie- en educatiedoeleinden. Het apparaat mag niet worden beschouwd als een vervanging voor advies, diagnose of behandeling door een medische professional. Je moet voor dergelijke adviezen altijd contact opnemen met een gekwalificeerde medische professional.
Hoewel Healy World ernaar streeft om de informatie op deze pagina's actueel te houden, wordt er geen garantie gegeven aangaande de juistheid, geschiktheid of actualiteit van de informatie. Healy World is niet verantwoordelijk voor eventueel verlies of eventuele schade als gevolg van het gebruik van de informatie op deze pagina's. Alle informatie wordt aangeboden zoals deze in werkelijkheid is ("as is") en de verantwoordelijkheid voor de interpretatie en het gebruik ervan ligt uitsluitend bij de gebruiker.
Healy World onderschrijft de inhoud van andere websites die van of aan deze website gekoppeld zijn niet en is er niet voor verantwoordelijk.
Healy World staat, op advies van haar medische adviesraad, toe dat haar Leden alleen zaken kunnen beweren die in het publiekelijk verkrijgbare bedrijfsmateriaal vermeld staan. Neem contact op met het bedrijf over beweringen waarover je vragen hebt.