Cambia il mondo insieme a Healy
Stiamo costantemente monitorando da vicino la situazione COVID-19, facendo riferimento alle pubbliche autorità e all'Organizzazione mondiale della salute, per valutare il potenziale impatto sulla tua attività in qualsiasi regione del mondo. Date le circostanze, abbiamo annullato i roadshow a livello mondiale fino a nuovo avviso. Per proseguire con il ciclo di incontri terremo tutti i roadshow programmati e i meeting dei membri online, che ti consentiranno di beneficiare delle stesse informazioni e vantaggi, ad es. promozioni, proposti in occasione dei meeting dal vivo.
Meeting dei membri Healy World
Speaker:
Carsten Lange – Global Master Distributor
Georg Döller – Healy World Senior President
Marcin Baumgart – Healy World Vice President
Chrisjan Peters – Healy World Senior Director
Volkan Kurt – Healy World Vice President
Language: German
Time: 2:30 – 3:30 Uhr Training
Time: 4:00 – 5:30 Uhr Presentation
19/05/2020 Healy World Update Call for all Healy Member
Speaker:
Dirc Zahlmann – Global Master Distributor
Carsten Lange – Global Master Distributor
Language: English
Central European time: 6:00 PM
22/05/2020 Healy World Frequency Friday USA
Speaker:
Marcus Schmieke – Founder and Owner
Frank Deyle – Head of Sales Europe Healy World
Carsten Lange – Vice President Healy World
Michael Danz – Ing. BW TimeWaver
Rick Fleshman – General Manager Healy World
Jim Britt – Top Leader USA
Language: English
Central European Time: 6:00 PM
Pacific Standard Time: 9:00 AM
Mountain Standard Time : 10:00 AM
Central Standard Time: 11:00 AM
Eeastern Standard Time: 12:00 PM
Eventi online Healy World
Cambia il mondo insieme a Healy
Avvia la tua attività nel settore dedicato alla salute
La distribuzione dei dispositivi Healy a livello internazionale sta iniziando ora! Entra a far parte del nostro team unico e altamente qualificato.
Offriamo ottime opportunità di guadagno extra o anche come reddito principale.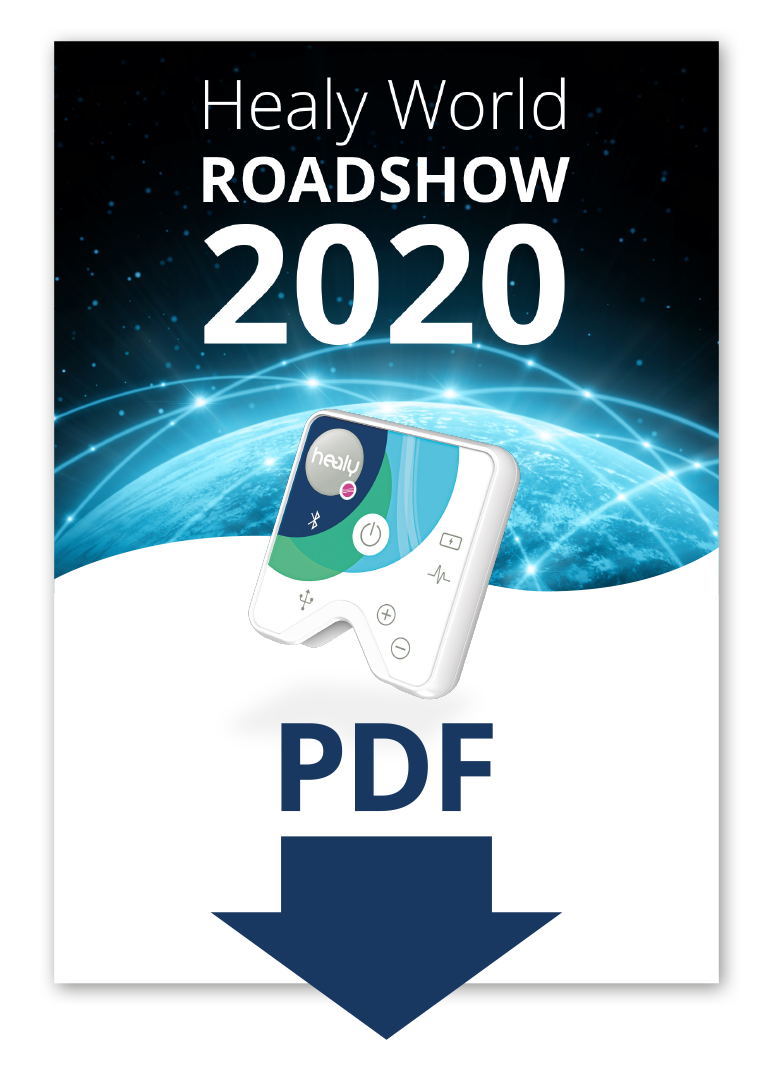 Healy è la chiave di accesso al futuro del social selling a livello mondiale. Entra a far parte della nostra sensazionale storia di successo! Richiedi maggiori informazioni e facci sapere se parteciperai a uno degli eventi roadshow.
COMPILA IL MODULO OGGI STESSO!
Compila e clicca su "INVIA"!
LA PARTECIPAZIONE È GRATUITA
Nell'intervallo saranno servite bevande.

Nota bene:  
I programmi Individualized Microcurrent Frequency (IMF) di Healy non sono applicazioni mediche. Essi non hanno la funzione di curare, trattare, lenire, diagnosticare o prevenire patologie, non sono stati esaminati da un organismo notificato né sono stati sottoposti a procedura di valutazione della conformità ai sensi dei Regolamenti sui dispositivi medici MDD/MDR. Le informazioni qui riportate hanno unicamente scopi informativi e didattici. Esse non vanno considerate quale sostituto di un consulto, di una diagnosi o di cure mediche. È sempre opportuno rivolgersi a un operatore sanitario qualificato.
Healy World si adopera per tenere aggiornate le informazioni riportate in queste pagine, tuttavia non garantisce né risponde dell'accuratezza, adeguatezza o tempestività dei contenuti. Healy World non risponde di eventuali perdite o danni risultanti dall'uso delle informazioni fornite in queste pagine. Tutte le informazioni sono riportate "così come sono"; unico responsabile dell'interpretazione e uso delle stesse è l'utente.
Healy World non avalla né risponde dei contenuti di altri siti web linkati verso o da questo sito.
Avvalendosi anche del parere del Comitato medico consultivo, Healy World riconosce unicamente i reclami dei propri membri relativi ai materiali aziendali destinati alla distribuzione al pubblico. Per qualsiasi chiarimento in merito a eventuali reclami invitiamo a contattare l'azienda.