Változtasd meg a világot a Healy-vel
Folyamatosan figyelemmel kísérjük a COVID-19 (koronavírus) fenyegetést, követjük a hivatalos hatóságok, valamint az Egészségügyi Világszervezet iránymutatásait és felmérjük a globális üzletvitelünket érő potenciális hatásokat. Ezen körülmények miatt további értesítésig világszerte lemondtuk az összes vállalati utazó rendezvényünket. Annak érdekében, hogy a találkozók körforgása ne szakadjon meg, online tartjuk meg az ütemterv szerinti utazó találkozókat és a tagoknak szervezett találkozókat, tehát nem maradsz le a személyes találkozókon elérhető információkról és előnyökről, például a promóciókról.
Healy World Tagok találkozói
Speaker:
Carsten Lange – Global Master Distributor
Georg Döller – Healy World Senior President
Marcin Baumgart – Healy World Vice President
Chrisjan Peters – Healy World Senior Director
Volkan Kurt – Healy World Vice President
Language: German
Time: 2:30 – 3:30 Uhr Training
Time: 4:00 – 5:30 Uhr Presentation
19/05/2020 Healy World Update Call for all Healy Member
Speaker:
Dirc Zahlmann – Global Master Distributor
Carsten Lange – Global Master Distributor
Language: English
Central European time: 6:00 PM
22/05/2020 Healy World Frequency Friday USA
Speaker:
Marcus Schmieke – Founder and Owner
Frank Deyle – Head of Sales Europe Healy World
Carsten Lange – Vice President Healy World
Michael Danz – Ing. BW TimeWaver
Rick Fleshman – General Manager Healy World
Jim Britt – Top Leader USA
Language: English
Central European Time: 6:00 PM
Pacific Standard Time: 9:00 AM
Mountain Standard Time : 10:00 AM
Central Standard Time: 11:00 AM
Eeastern Standard Time: 12:00 PM
Healy World Online Events
Változtasd meg a világot a Healy-vel
Indítsd el vállalkozásodat az egészségügyi piacon
A Healy nemzetközi forgalmazása most kezdődik! Légy a tagja egyedi és magasan képzett csapatunknak.
Potenciálisan jövedelmező lehetőségeket kínálunk neked, hogy kiegészítő vagy épp elsődleges jövedelemhez juthass.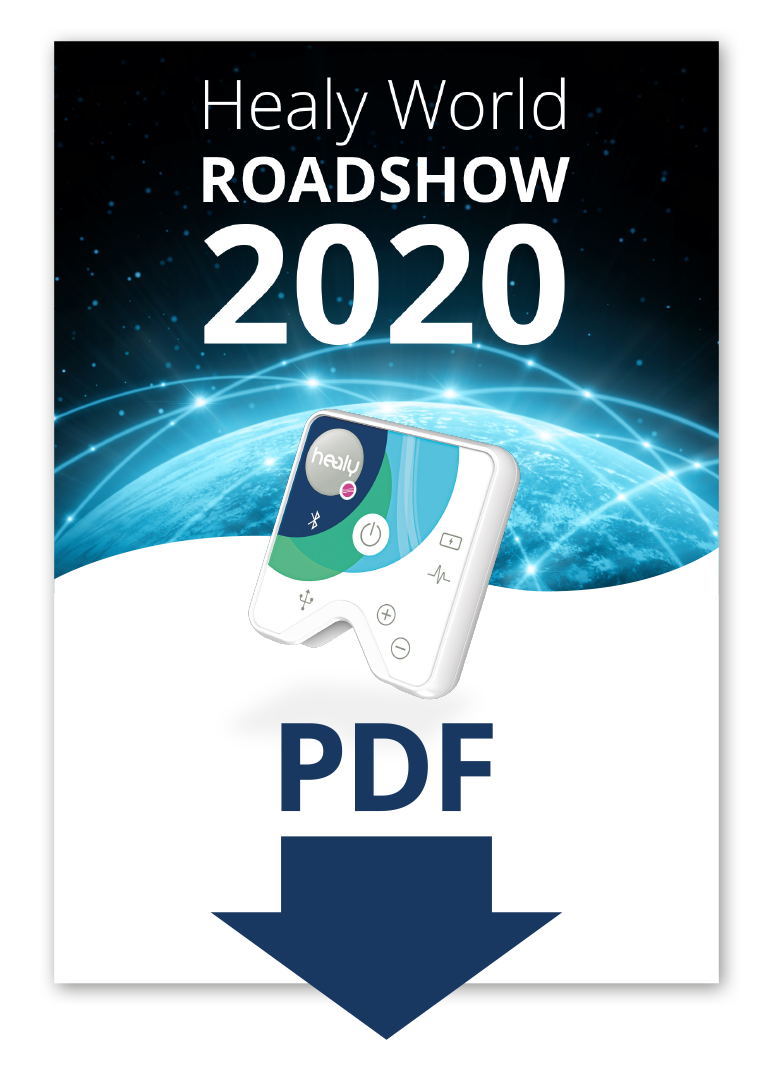 A Healy a belépőd a jövő globális közösségi értékesítésének világába. Légy részese az egyedülálló sikertörténetünknek! Kérj további információkat, és tudasd velünk, ha részt veszel az utazó bemutató valamelyik rendezvényén.
TÖLTSD KI A NYOMTATVÁNYT MÉG MA!
Töltsd ki, és kattints a "küldés" lehetőségre!
A BELÉPÉS INGYENES
A szünetben frissítőket szolgálunk fel.

Megjegyzések:  
A Healy Individualized Microcurrent Frequency (IMF) programjai nem orvosi alkalmazások. Nem a betegségek diagnosztizálásához, megelőzéséhez vagy kezeléséhez készültek, bejelentett szervezet nem tesztelte őket, és nem részei az orvostechnikai eszközökről szóló MDD/MDR rendelet szerinti megfelelőségértékelési eljárásnak. Az alábbiakban olvasható információk mindössze hivatkozási és oktatási célt szolgálnak. Nem tekintendők a szakértő orvosi vélemény, diagnózis vagy kezelés helyettesítőjeként. Ilyen tanácsot mindig szakképzett egészségügyi szakembertől kérj.
Annak ellenére, hogy a Healy World törekszik a jelen oldalakon található információk aktualizálására, nem vállal garanciát az információk pontosságára, megfelelőségére vagy időszerűségére vonatkozóan. A Healy World nem vállal felelősséget az ezeken az oldalakon található információk használatából eredő veszteségekért vagy károkért. Minden információ "ahogy van" alapon kerül bemutatásra, és értelmezéséért és felhasználásáért kizárólag a felhasználó felel.
A Healy World nem hagyja jóvá a jelen weboldalon vagy az arról hivatkozott bármilyen más weboldal tartalmát, és nem is vállal felelősséget érte.
A Healy World az orvosi tanácsadó testülete tanácsára kizárólag olyan állításokat engedélyez a Tagjai számára, amelyek megtalálhatók a nyilvánosan terjesztett vállalati anyagokban. Kérjük, hogy vedd fel a kapcsolatot a vállalattal, ha bármelyik állítás vonatkozásában kérdésed merülne fel.